WINCHES! What to look for when buying a winch for your 4WD
We delve into what you should be looking at when choosing an offroad electric winch for your 4x4. A general overview and a detailed look at the Road Runner Offroad winches. We delve into what you should be looking at when choosing an offroad electric winch for your 4x4. A general overview and a detailed look at the Road Runner Offroad winches.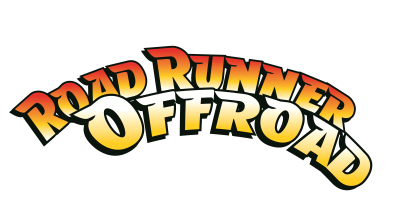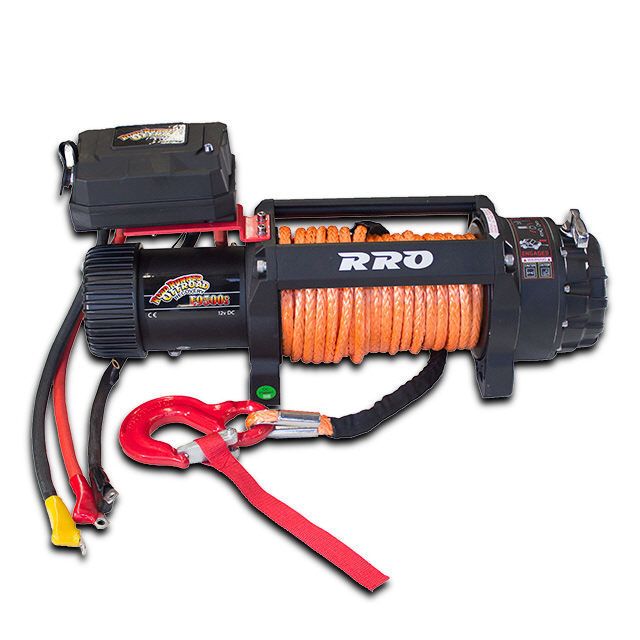 The most common factors when choosing a winch for your 4x4 are:
You want to be confident that the winch will work when you need it most. A fast and powerful winch is useless if it doesn't work when needed.
Once you have the reliability side sorted you now look to a winch that has the vital statistics to cover what you need it to do, motor power, gear ratio, rated pulling capacity and compatibility with your winch bar are the main ones.
While less important than performance and reliability many manufacturers focus on this area because its the warm and fuzzy stuff you can show your mates. A decent remote control and a quality hook and rope are the basics, but from there you can accessorize with voltage displays built into hand controllers, fancy hooks and a host of other gizmos.
Sometimes things don't quite go to plan, with nearly all low mount winches either partially or fully built in china there are the occasional problem that slips through the various levels of quality control. This is where warranty comes in. How long, what doesn't it cover and what does it cover. Also even if a warranty claim how easy is it to get resolved, is the seller easy to get hold of and quick to turn around repairs. What if you need a repair that isn't covered by warranty are parts available to fix your winch?
All questions that should be considered before putting down your hard earned.
With these factors in mind lets delve into the Road Runner Offroad winches a little deeper.
When choosing a winch to put our name on we drew on years of winch challenge racing experience, building and breaking winches, we know what works, where the weak points are and what wrecks winches.
Water Ingress: This one is a biggy, water is the quickest way to kill electrical and mechanical parts. Water in the motor will rust the brush holders, seize bearings and short out when in use, water in the gearbox will pit and eat into case hardened gears and they will ultimately fail. For this reason our winches have O rings on the motor end cap and mounting face. The drum has high quality seals, and gaskets are used throughout. you can completely submerge our winches confident that water wont be getting in.
Gear Size: The gearbox on the Road Runner Offroad winches is substantially larger than your average high mount. This is due to the larger 1.75 Modul gears. These have larger teeth and a wider profile, meaning strength in the gearbox to handle the heavy loads of winching.
Final Drive Spline: Many cheaper winches have a spline section welded into the drum. This is the point of highest load and is most critical, we chose to go with a machined hollow bar with a spline broached for maximum strength.
Electrical: High quality motor with large brushes and quality bearings to ensure long term performance and a high quality single package waterproof contactor round out the electricals which are the most overlooked and most important part to maintaining a reliable winch.
Motor: All our winches feature a 6hp series wound motor. Don't get caught out my marketing numbers here there are some sketchy big numbers out there as to motor horsepower, unfortunately with no testing standard (like car horsepower) many companies choose to fudge the numbers here.
Gear Ratio: We offer a range of ratios which dictates the load rating - 9500 @ 212:1 12500 @ 262:1 and 8828 (fast) @138:1. Now bigger isn't necessary better here, often these numbers are promoted as if a 400:1 winch ratio is better than a 100:1 ratio. This is simply the number of times the motor must turn in order for the drum to turn once. The higher the ratio the slower the winch will turn but the more it can pull and vice versa. much like gears on a pushbike, you cant go fast in low gear but your have a lot of power at the wheels, you can go much faster in top gear but your legs hurt. Bottom line, choose the ratio that suits your needs and application, somewhere around the 220 mark for lightly loaded full sized cars and smaller 4x4's like Toyota Hilux etc. and 250+ for heavy vehicles like Toyota Landcruiser or Nissan Patrol and vehicles that tow a camper etc. Remember you can always add a snatch block if the going is tough and the winch is slowing right down.
Cabling and Batteries: Quality cabling with at least 35mm2 of copper sectional area and adequate batteries are a must, the most common cause of motor burn out is when batteries lose voltage, current increases and the winch stalls "poling" the motor and destroying it. Make sure the batteries are kept charged and large enough for winching applications.
Remote: A solid hand held remote with a locking plug into the control box will serve you well, wireless remotes are often featured on winches these days too which can be handy for recovering by yourself but batteries go flat so don't discount the basic hand controller, or consider hard wiring control switches inside the cab.
Rope: High quality dyneema or similar rope is a must. (unless you prefer steel cable of course) This is the only thing getting you out, look after it, wash it after getting it muddy and keep it out of sunlight. Synthetic rope doesn't last as long as steel so you may need to replace it every 5-8 years depending on usage.
Hook: A quality grade 80 forged hook with a latch is a must for safe winching. We chose red for our winches helping it stand out in the mud!
Fairlead: Billet CNC machined aluminium is the only way to go here. We offer either offset or inline to suit your vehicle.
So we think we have the Performance, reliability and features wrapped up in the Road Runner Offroad winches but we also back this up with a no fuss 5 year warranty on all manufacture defects. We have spare parts in stock and any of the team here can assess and repair your winch. We are so confident we even cover the winch against non manufacture related faults for the first year to give you 100% confidence in the product.
In conclusion, there are loads of different brands out there with different features and often the experience of others can help when making your decision on which winch to buy but if we can help you with advice and information please dont hesitate to get in touch. or check out the range of RRO winches
HERE
A side note:
Maintenance!
WInches are an electrical and mechanical device that just like your 4x4 require some regular maintenance and checking. Firstly spool the winch in and out 20m or so before heading off on a trip, this makes sure everything is working as it should before you are stuck somewhere. Use the winch every few months to keep everything turning, greased and free, this also creates some heat in the motor to dry out any traces of condensation etc.
Periodically (every 12-24 months depending on use) open the motor and gearbox and inspect, re-grease if needed and checkover the winch. This will ensure many years of trouble free use.