The Top 5 Australian off road tracks.
Author: Road Runner Offroad Date Posted:31 October 2019
4WD stands for 4 Wheel Drive and has been pretty much everywhere recently. While this type of vehicle is meant for off-roading, these are now commonly seen in major roads, but most never even get on a 4WD track.
However, if you are feeling a bit adventurous, then we are here first to reassure you that going off-road with your 4WD is not a scary feat. The fact alone that it has maintained a solid following all over the world is a testament to that!
Robert Frost once wrote, "Two roads diverged in a wood, and I took the one less travelled by, and that has made all the difference." These wise words can not be more true for people who have found love in the road less-travelled.
Going off-road has grown from a fun activity to get away from the city, to a full-blown hobby to many enthusiasts. Doing it right and safely can make off-road driving a whole adventure for your mind, body, and soul every time you get behind the wheel.
Off-roading will give you the freedom and skill that city streets can't offer. It keeps you on your toes and has you thinking one step ahead. Off-road paths are unpredictable and totally, unlike even city streets. You have to make smart moves and turns so that you can get out of sticky situations.
This hobby will also give you a new perspective. Often, we feel like we are stuck in a rut in the weekdays, doing a routine that will make you feel worn out by the weekend. Put city traffic on top of this mental rut, and you're sure to be tired by the end of the week.
Routinely getting stuck in traffic has been proven to be bad for one's health. This is why, once every so often, it would be recommended that you go out and explore nature. It can give you a fresh perspective, breathing in the fresh air and getting you ready for the week that is about to come.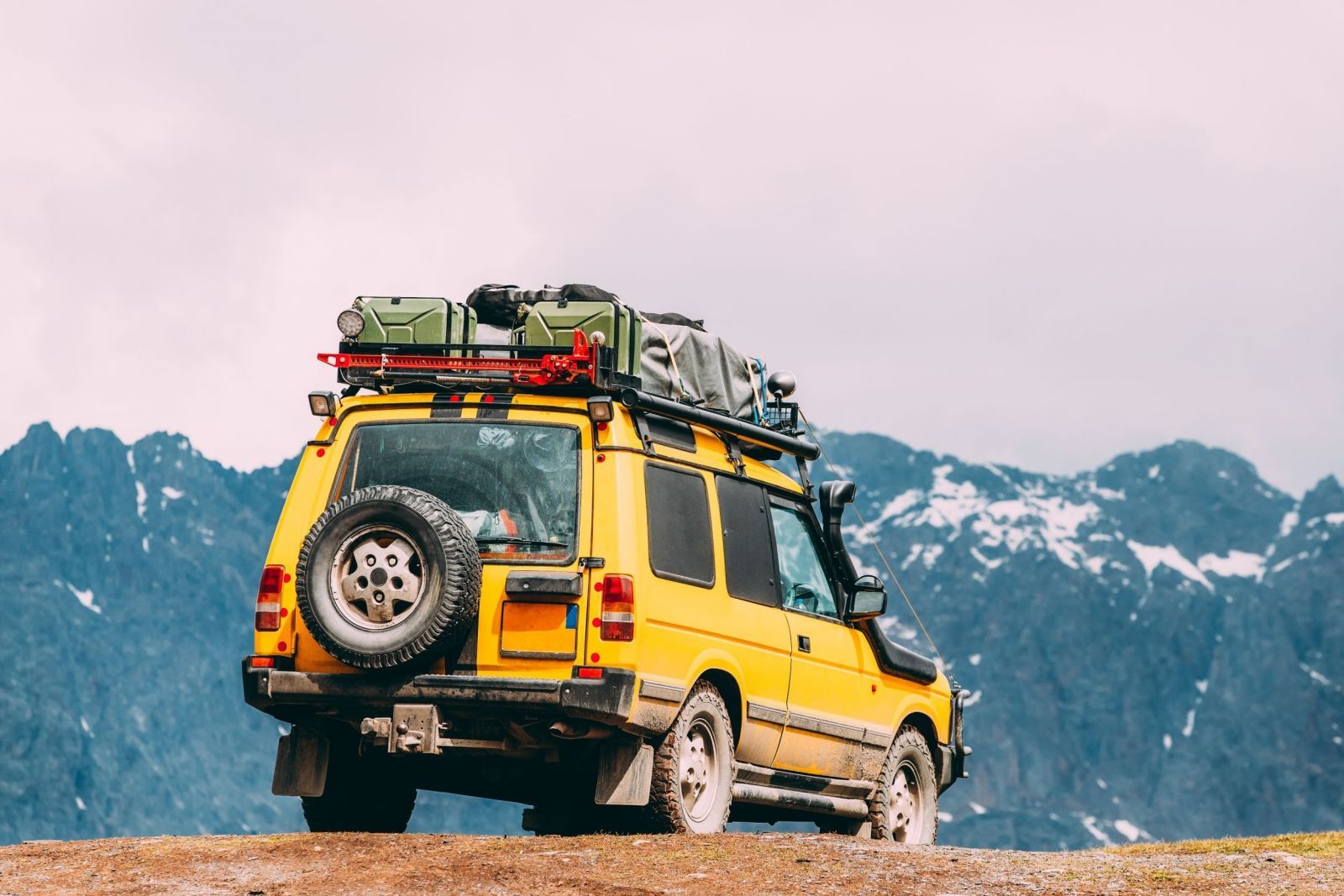 The off-roading life is not just all about adrenaline and adventure. It gives you valuable lessons along the way, as well as survival skills that main road and city roads will never teach you. Off-roading can also give you new friends, as off-roading is built on helping each other.
If you've picked up a newfound interest in off-roading, and are looking for the best paths in Australia, then we have you covered! We've compiled the best ones that will give you the experience of a lifetime. Read on to find out everything you need to know about these paths and gear up for an adventure!
Canning Stock Route
WHAT YOU NEED TO KNOW:
Location: Wiluna to Halls Creek
Distance: 1800 kilometres
Travel Time: 16-18 days
When Should You Go: May-August
Canning Stock Route takes the top of our list because this is a world-class track that is renowned by many. It offers one of the most challenging paths out there, all in the vast desert of Western Australia. It is also the longest historic stock route in the world, as well as probably the remotest road.
The fact that it is historic and consistently tops the must-travel lists for off-roaders makes the Canning Stock Route a bucket list item for many 4WD enthusiasts. It is not a place that beginners should take on alone, and there should be adequate and proper preparation before you decide to hit the road.
We recommend that you allow three weeks, a perfectly safe four-wheel vehicle, adequate food and water, and spare parts. We also would suggest that you take on this path with other off-roaders.
The Canning Stock Route features a lot of remote places along the way, so you will need to be prepared for any situation. 4WD inherently poses risks and dangers, so preparing well will ensure that you come out of the trip refreshed, and packed with good memories.
Take note that there are no towns along the way, no major services, and no emergency support. It really will just be you and the road out there, so you have to be ready for any situation.
Victorian High Country and Billy Goats Bluff
WHAT YOU NEED TO KNOW:
Location: Mansfield to Harrietville
Distance: 306 kilometres
Travel Time: 2-4 days
When Should You Go: December to April
Taking the second spot is also one of the most adrenaline-inducing tracks in the country. We recommend this track for those that have previous 4WD experience because it will take more than a keen sense of adventure for you to take on this path.
This track is considered as not just one of the most challenging roads in Victoria, but all of Australia. It features an extremely narrow road that is edged with cliff faces. It is also safe to say that this track is one of the steepest in the world, ascending 1, 200 metres in just 7 kilometres.
Do not attempt to take on this track during bad weather, since the rocky incline can cause your car to slip off track. The recovery process is long and arduous, so it is best to stay on the safe side of things.
In spite of it all, the view is the reason why this is a favourite track by many all over the world. It was a lot of views along the way, such as the Moroka Gorge and Falls, as well as the 13-kilometre hike that you can take on.
Gunbarrel Highway
WHAT YOU NEED TO KNOW:
Location: Wiluna to Yulara
Distance: 1420 kilometres
Travel Time: 3-5 days
When Should You Go: April to September
The Gunbarrel Highway is one of the most popular and historic tracks in Australia, built by surveyor Lea Beadell. This outback adventure is recommended for confident and experienced 4WD enthusiasts who are up to face the challenges of heavy corrugations, stone, sand, and flood plains.
Supplies and services are extremely limited along the way, so you should pack adequate provisions. You should also prepare the necessary permits that will allow you to take on this track challenging so that you would not be stalled because you didn't prepare well.
We discourage beginners from taking on this for their first desert adventure. This is because anyone who travels the Gunbarrel Highway will surely have their skills tested. You will also need to camp on this trip, so we recommend that you are self-sufficient so that you can meet every challenge this track presents you with head-on.
There are tons of activities you can do along the way, so do diligent research if you have your heart set on the Gunbarrel Highway. It is one of a kind!
Stockton Beach
WHAT YOU NEED TO KNOW:
Location: Williamtown to Anna Bay
Distance: 53 kilometres
Travel Time: 1 day
When Should You Go: All year round
The great thing about Stockton Beach is that you do not need to plan for a specific month to visit; It is open all year round and can be finished in just one day.
It offers an exciting and exhilarating driving experience that is not short on the most beautiful views that Australia has to offer. It can accommodate both high or low range 4WD vehicles, and the drives are certainly a sight to see.
You will be able to see historical objects such as World War 2 defence systems and get a thrilling high of the enormous dunes. Apart from the sights, you can even enjoy scuba-diving, swimming, or surfing along the way.
There are also some culturally significant views such as Aboriginal midden sites, Tin City or the Shacks, shipwrecks, a group of huts built by fishermen, and more. The Stockton Beach is definitely perfect for those that want to discover more than just the empty roads.
For beginners, we recommend that you take this track so that you can have a taste of what it is like. Who knows, you might be craving for more challenging ones after you take on Stockton Beach!
Birdsville Track
WHAT YOU NEED TO KNOW:
Location: Marree to Birdsville
Distance: 534 kilometres
Travel Time: 2-3 days
When Should You Go: April to October
The Birdsville Track is one of the best Australian Outback Adventures as it is an iconic and well-maintained track that links Birdsville of Queensland to the mid-north of South Australia. It passes through The Simpson Desert and Sturt's Stoney Desert.
As will all off-roading tracks, the conditions can be rough and challenging. It can get extremely dry on a sandy base covered with gibbers. Do not make the common mistake of underestimating the conditions, as accidents may arise.
We recommend that you take time to meet the storekeepers, pub owners, and station proprietors along the way. They may provide you with valuable tips as well as stories for the road!
Check out our recommendations above if you are planning to take on an Australian off-roading adventure. To make sure that you are well-equipped for the exciting 4WD trip you have ahead, check out Road Runner Offroad!
---
Leave a comment