Prosport EVO Digital EGT Gauge White Green 52mm Exhaust Gas Temperature Pyrometer
$179.00
RRP $215.00
SAVE $36.00 (17%)
or 4 payments of $44.75 with

Info
If it Shows IN STOCK- We have it in our warehouse.
Tax Invoice for all purchases.
Ships from Warragul, Victoria.
Call us if you need to! We are here to help.
In Stock - Ready To Ship

ProSport 52mm Digital
1 x Exhaust Gas Temperature Gauge
White/Green
52mm Prosport gauge USA
If you are keen on your car performance these gauges are a must! Beware cheap imitation gauges! from China
AllProsport instruments are manufactured to the highest quality and have been tested in Australia to suit our harshconditions.
ProSportEVO SeriesWhite/green52mm EGT Meter 200-1200 Deg C
With a 270° dial sweep and digial number readout, now you can easily learn the Exhaust temperature & how your modifications will affect the engine performance. With this gauge you can now tune your vehicle for peak performance.
Dual color digital gauge. This gauge has a Black bezel, Black case and is Blacked out when off. This one gauge can display either Red or Blue and is dimmable.
Wiring options include :
Full TimeGreen
Full TimeWhite
Red daytime/ Blue Night Running when connected to dash lights
Blue Daytime/Red Night Running when connected to dash lights
All of our ProSport Evo Series gauges dramatic opening ceremony with a full digital sweep each time the vehicle is turned on.
Features
52mm outer body

All Gauges are Full electronic with electronic sensors

Dual ColouredDimable backlighting

Full DigialGauge sweep on start-up

200-1200 Degrees C Range

Include K Type Prope/Sensor with 1/8

includes K type Probe/Sender with 1/8npt , Decals and Instruction
Clamping bracket and screws

Trim/brightness Tool

Main Wiring loom
Please Visit our Store for Other gauge listed below
Water Temperature gauge, Fuel Pressure, Oil Pressure Gauge, Oil Temperature Gauge, Turbo Boost Meter Gauge, Voltage Gauge, Air/Fuel Ratio Gauge, RPM Tachometer, Speedometer Gauges.
Warranty
AllProsport Equipmentiscovered with a 12 month warranty which is handled in store at Road Runner offroad in Australia. .
Notes:EGT PROBE
Supplied with Pyro probe with a 1/8npt thread, You can either drill and tap into Dump Pipe, For exhaust's with larger 1/4bspt/npt or 3/8 bspt thread we carry Reducing bushes to step down to suit our egt sensor.
Search our store for " Reducing Bush" we have 3 sizes to select from.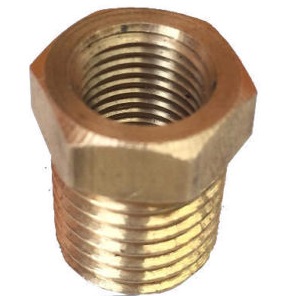 (216EVOWGEGTC)
| | |
| --- | --- |
| SKU | 216EVOWGEGTC |
| Brand | Prosport Gauges |
| Shipping Weight | 0.5000kg |
| Shipping Width | 0.120m |
| Shipping Height | 0.070m |
| Shipping Length | 0.170m |
Others Also Bought
52EGTSWLS-P(^C) - AMBER - EGT Gauge 52mm with audi
$174.00
BOOST- EGT - WATER TEMP - Auto Gauge EVO 52mm GAU
$280.00
More From This Category
03-024-04N02 EGT Reducing bush 1/4bsp to 1/8npt fe
$12.95
020N24-0402 EGT Reducing bush 1/4npt to 1/8npt fem
$12.95
RTEGT-SENSOR - EGT Gauge Pyrometer Sensor probe Su
$79.00